2023 Lakewood Pool Opening!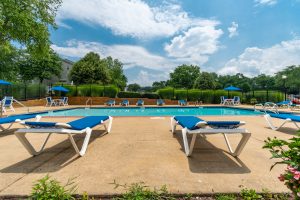 Click on the links below for up to date Pool Rules and Registration
POOL SEASON 2023!
The pool will officially open Saturday, May 27th at 11:00 am!
POOL HOURS:
MONDAY THROUGH SUNDAY 11:00 AM TO 8:00 PM
DURING STAFFORD COUNTY SCHOOL SEASON THE POOL WILL BE OPEN SATURDAY AND SUNDAY ONLY FROM 11:00 AM TO 8:00 PM 
Attached, please find the pool rules and the 2023 pool season form. PLEASE review the pool rules with all members of your household as they will be strictly enforced. Please sign the registration form and return it to the office when you pick up your pass. Only one pass per household is required.